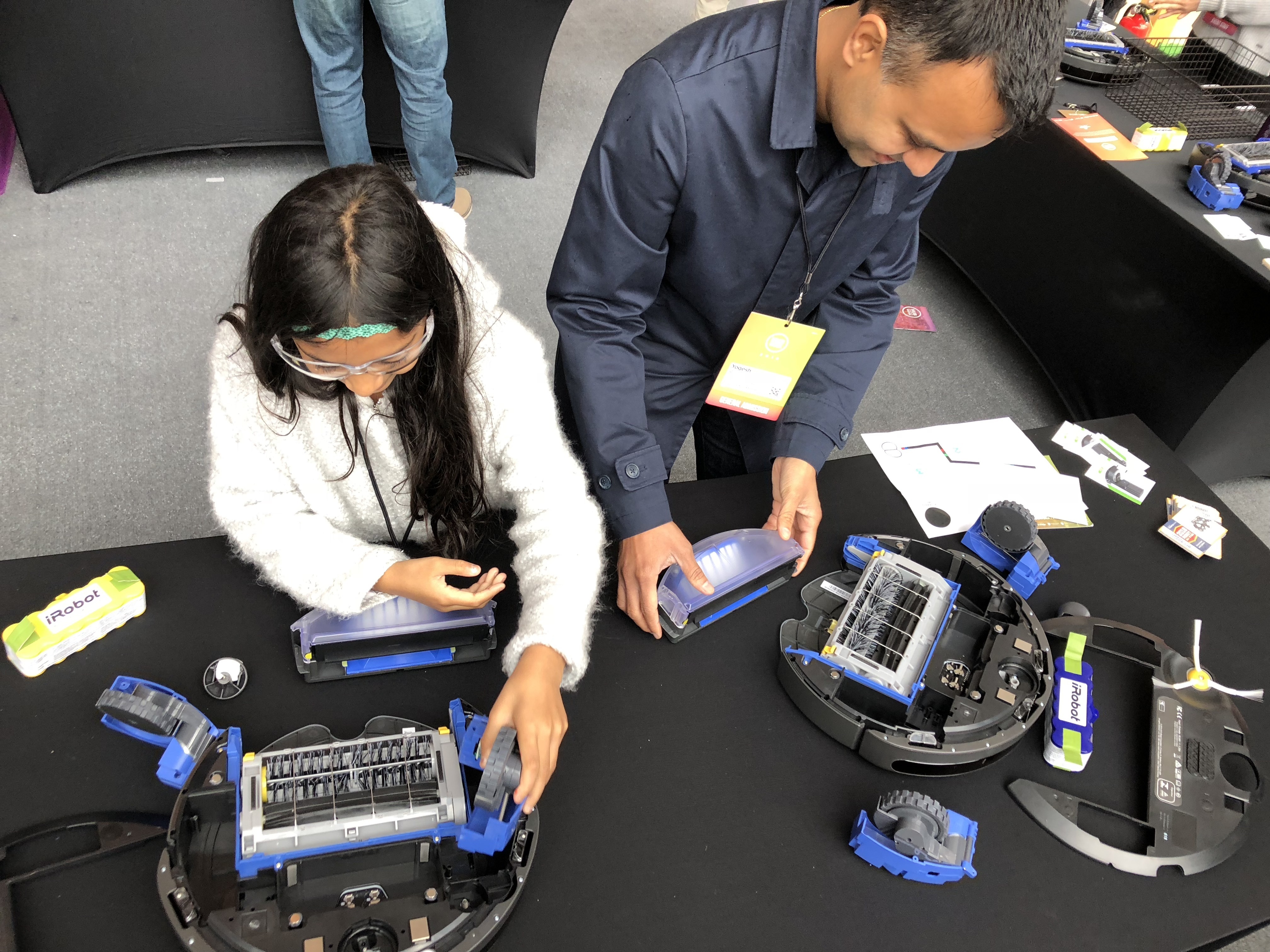 At iRobot, we believe that access to STEM education is a path to equity. With the unpredictability of the COVID-19 pandemic combined with existing obstacles for accessing STEM pathways, it's more important than ever for students to see faces, hear voices and learn from role models of diverse backgrounds. Enabling students to see themselves not only as engineers, but as change-makers of any type at a technology company provides the foundation for them to dream of the future and take steps toward the diverse and inclusive workforce we all strive to reach.
Aiming to position ourselves where students need us the most, iRobot Education has established partnerships with four groups working with underrepresented populations to provide access to STEM resources:
Each of these organizations are centered around a common goal: to provide their community with the STEM education resources that students need to thrive. They provide safe spaces for students to gather, receive mentoring, obtain STEM experiences and gain a sense of confidence and belonging while exploring technology. Co-located where families live, students can easily drop-by rather than left to their own devices while parents work. To borrow from the mission of Discovering Hidden Gems, these organizations are turning at-risk students into at-promise students.
How iRobot is Helping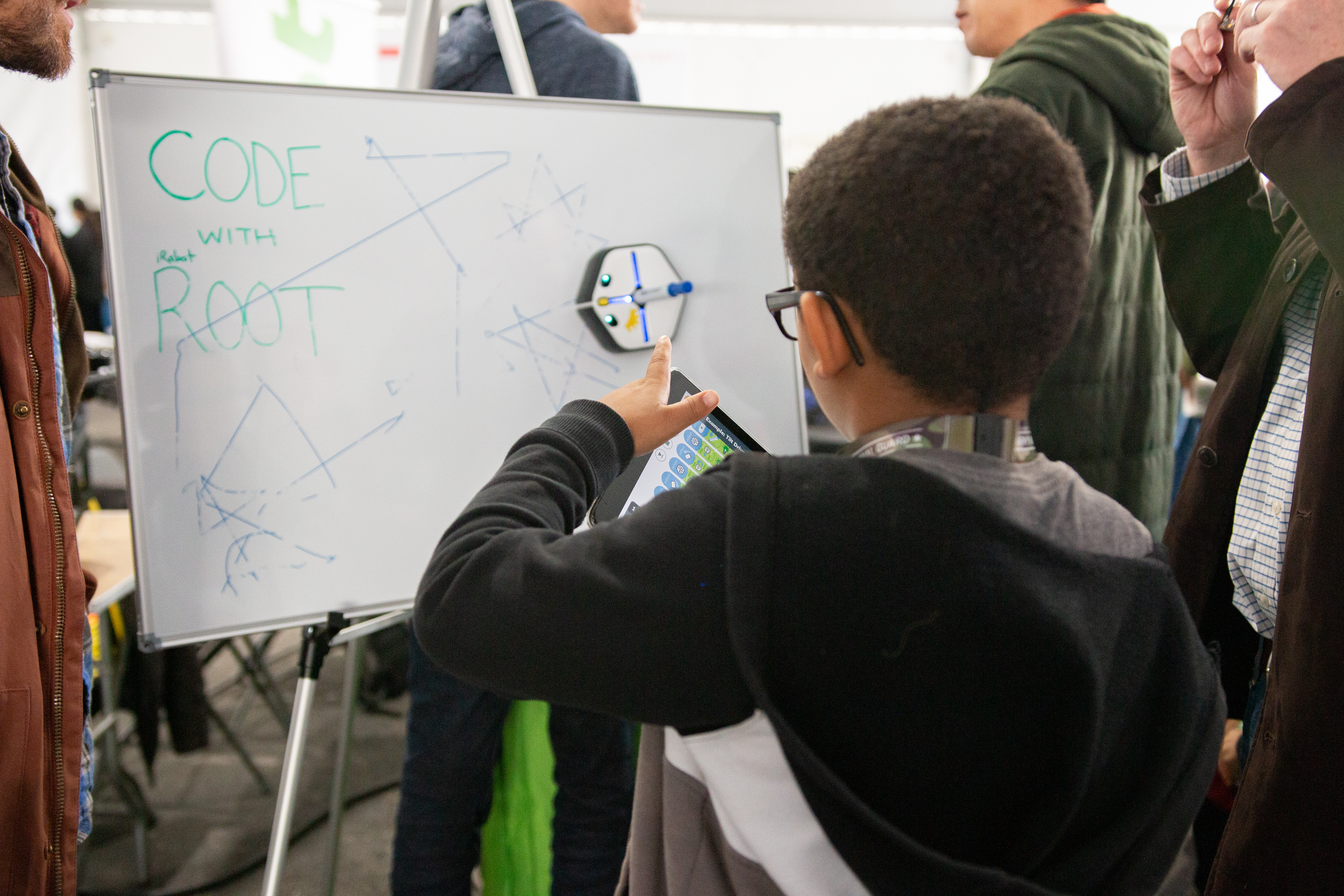 When iRobot Education partners with groups, we seek ways to directly impact the students with whom we work. As such, we offer our Root® Coding Robots to provide tangible robotics and coding experiences to students firsthand. Increasing confidence in teaching and assisting students, we provide training for how to use the robot and access lessons in our learning library. Highlighting employee engagement, volunteers passionate about STEM engagement have hosted many virtual student experiences, ranging from career Q&As to job shadows and more. Plus, the iRobot® Coding App's 3D simulator environment helps bridge the gap between in-person and online learning by letting students program virtual robots. 
Working with these organizations, we have seen many students hold a robot for the first time. Using robots to empower them to do more, our goal is to encourage them to create, to imagine what robot they might build and what problems it might solve. Our lessons support skill-development—including social-emotional learning, like fairness and listening—or challenges them to discover the technology in their everyday lives. The aim is to de-mystify technology by teaching students how to use tools and take apart the robots, so that they are not only using technology but actually creating it. And it works. Removing the rules, fueling students' curiosity and discovering the magic surrounding technology is a simple, yet strong avenue to STEM success.
Why You Should Help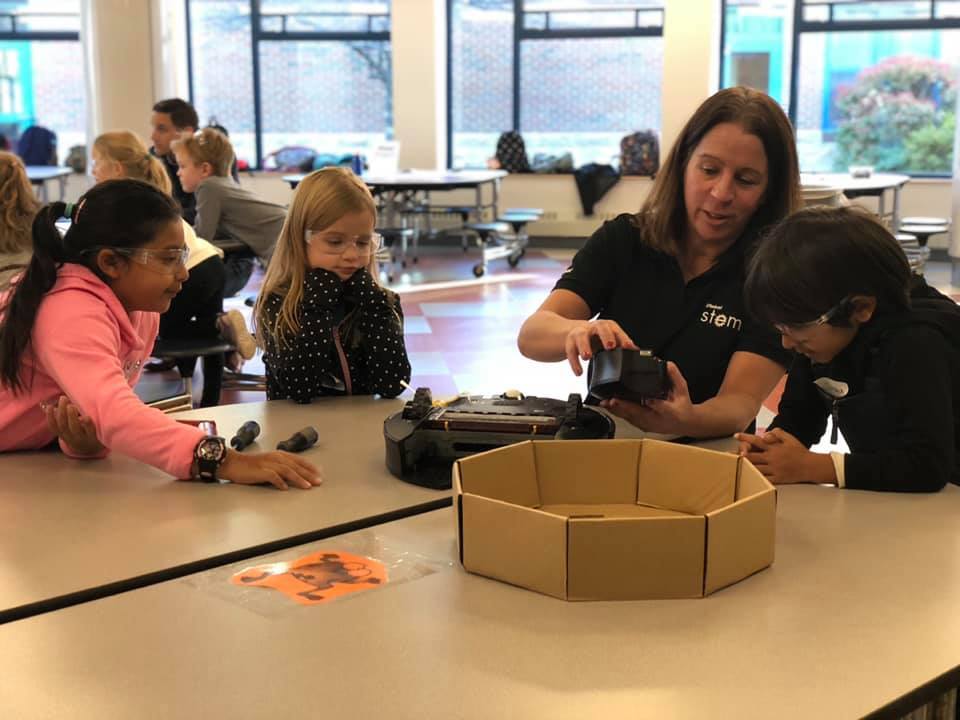 Across all age groups, we talk about opportunity. In order to know what is possible, students need to start somewhere. Not only does this include access to STEM education, but the ability to engage with it and to hear about the wide variety of pathways to a career in STEM. At iRobot, we celebrate the diversity of careers available at a technology organization, emphasizing the presence of marine biologists, ceramics artists, psychology experts and even furniture designers. Sharing these experiences helps students dream about how they might turn their passions into a career and not to rule out any one career path just because it doesn't fit inside the box.

In order to advance toward a diverse workforce, these are the efforts that technology organizations as a whole need to make.
Despite living in a world infused with STEM, minority communities are being excluded. But with the right amount of STEM outreach and inspiration, we can keep improve access to STEM education pathways. We can repair those gaps in opportunity and empower diverse students to enter, remain in and pursue careers in STEM.
How You Can Get Started
The iRobot Education team is happy to talk about ways to get involved with STEM Outreach. Sharing our resources, brainstorming new ideas, and jumpstarting programs and partnerships as a community only increase our collective goal of achieving diversity, equity and inclusion in the workforce and beyond. Please contact us, or download our White Paper on Achieving Diversity, Equity and Inclusion through STEM Education and Our Collective Corporate Responsibility.