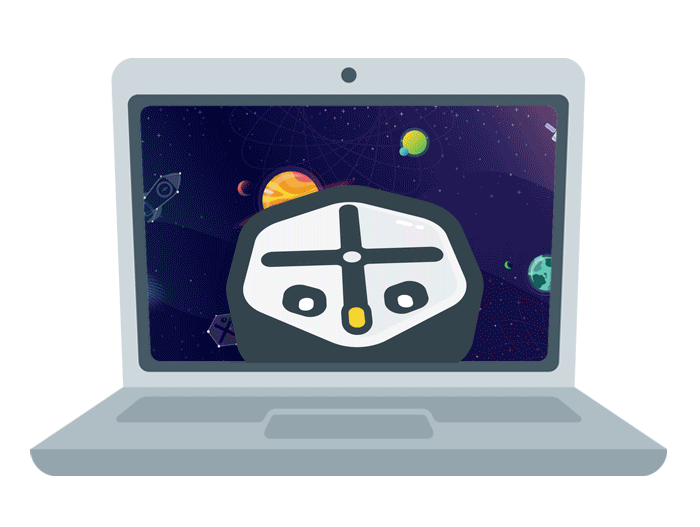 Welcome to the 2020-2021 school year! If your instruction or classroom has a more digital feel to it this year, we wanted to share a small gift to keep your learning in style. Get your students excited with these fun, colorful backgrounds that celebrate coding and robotics and are perfect for your next video conference!
Practice patterns with robots, take an underwater tour with robo-shark, or teach from space with any of these iRobot Education backgrounds. Play Guess the Bot by giving descriptive clues with the background that features many robots in the iRobot family! Or, sit side-by-side some other robo-friends in anticipation of when we can all be back safely in the classroom!

Celebrate Coding in the Foreground
Put your background into action and code the Root robot! Visit the iRobot Coding App and program the simulator to create unique coding projects with your students. Share your screen with an amazing project like SJGBJ or 6SFCY.
Want to create your own background in real time? You can! If you have a Root robot and a magnetic surface, code Root to interact behind you.
We've Got Your Back
School definitely looks and feels different this year and we're cheering on educators, students, and families continuing to champion learning. Since most of us can't be together in person, we're always trying to find ways to support you in the background. So go ahead, give yourself a whimsical edge, even if it's only to the edge of your screen.
Click on any background to download! Share your screenshots at @iRobotEducation!